Bigfork Community Nordic Center (BCNC) is located on Montana State land at the corner of Foothills road & Jewel Basin Road.
Located 8 miles above Lakeside and at 5000' of elevation, the 25 kilometers of varied terrain is groomed every day from December thru March.
Welcome to North Shore Nordic Club
The North Shore Nordic Club is a federally recognized 501c3 nonprofit dedicated to providing quality groomed cross country skiing in the lower Flathead Valley. Now in our twelfth year, NSNC maintains over 30 kilometers at two trail systems: Foothills Nordic Trails in Bigfork and Blacktail Nordic Trails above Lakeside. In partnership with the Swan River Ranger District and the Department of Natural Resources and Conservation, NSNC is committed to continual improvement of both trail systems by expansion, reconfiguration of trails, and acquisition of the latest grooming technology. The North Shore Nordic Club does not require a trail pass, nor do we charge trail fees. We are ENTIRELY funded by individual and business donations, state and local grants, and volunteer efforts. Our expenses include a School Trust Lands lease, grooming equipment and its maintenance, liability insurance, and two paid grooming employees. Our continued success would not be possible without the generous contributions of our skiers and our community. View our
donations page
to learn how you can help. Thank you!
North Shore Nordic Club News
[ category bcnc] 21 degrees and snowing has stopped with a grand total of 8" or so. We're out rolling the trails right now, will update when done…trails should be nice again!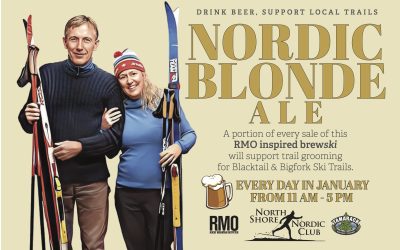 Greetings Nordic Supporters, Tamarack Brewing and Rocky Mountain Outfitter have joined together in a fundraising effort to bring you "Nordic Blonde!" It's a light, Winter offering, sure to quench your thirst after banging out 10k on our trails. For every glass of...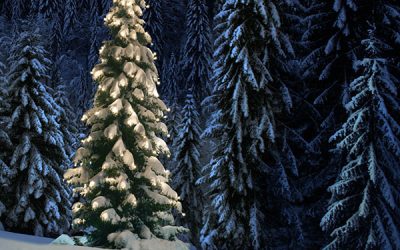 Season's Greetings North Shore Nordic Supporters! What a ski season we've had so far, and we're still a couple of days shy of Christmas! The Nordic God's have certainly blessed us with abundant cold and snow since mid-November, which has provided us the best early,...
Blacktail Mountain Nordic Trail Updates
it's now 25°F mostly cloudy with 2 inches of new snow since yesterday. Alpine loop and spur trail have been groomed with track set
Bigfork Community Nordic Center Updates
22 degrees and the whole trail system has been rolled. Snow was dry, light and fluffy so conditions may be a bit soft. We will let the snow set up a bit and then lay track, the track would have blown out in such light snow...enjoy!!